FREE SHIPPING ON ORDERS OVER $75 WITH PROMO CODE "FREESHIPFORME" WHEN YOU INCLUDE OUR CANNED COCKTAILS!
Login
Log in if you have an account
Dont have an account? Register
Bitter Orange & Mascarpone Ice Cream
08 Dec 2020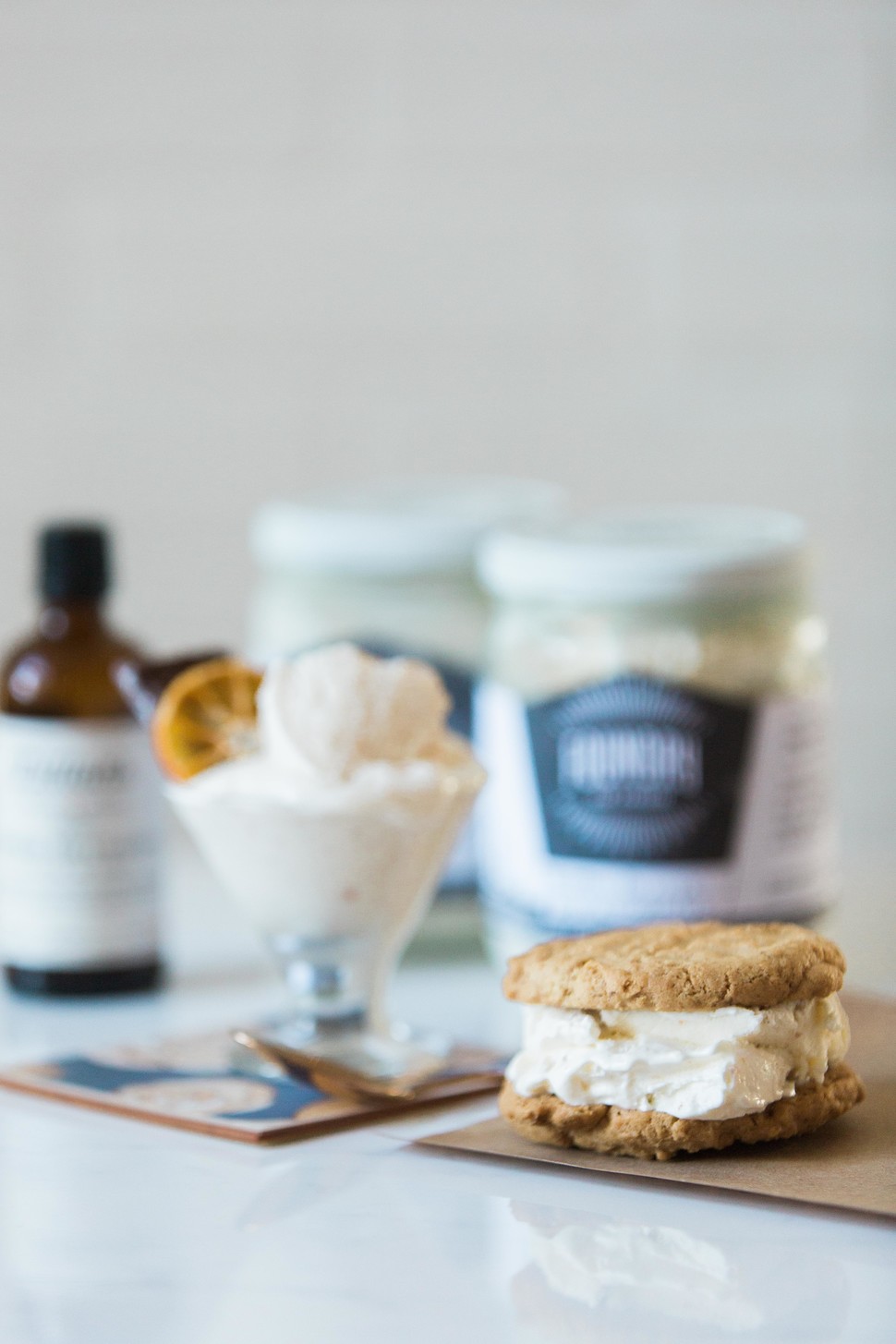 Contributed By: Laurel Wypkema of Foundry Ice Cream
Foundry Ice Cream makes premium ice cream in Hamilton in small batches using Ontario ingredients. they source fruit from local farmers, and work with area artisans to create unique flavours using seasonal produce, as well as specialty spirits such as Dillon's gin and bitters.
Ingredients
1/2 c whole milk
1/2 c whipping cream
2-inch piece vanilla bean, split
3 egg yolks
3 tbsp. sugar
75 g mascarpone
15 g candied Seville orange peel, minced
Directions
For the creme anglaise: 
Combine milk and cream in heavy medium saucepan. Scrape in seeds from vanilla bean; add bean.
Bring milk mixture to simmer. Remove from heat.
Whisk egg yolks and sugar in medium bowl to blend. Gradually whisk hot milk mixture into yolk mixture. Return custard to saucepan.
Stir over low heat until custard thickens and leaves path on back of spoon when finger is drawn across, about 5 minutes (do not boil).
Add mascarpone and whisk to incorporate.
Strain sauce into bowl.
Cover and chill 24 hours.
For the ice cream:
Add minced peel and bitters to taste (at least 1 tsp, up to 3tsp), and churn in your ice cream maker according to the manufacturer's instructions.
Ice cream will be the consistency of soft serve.
Pack this into a container and freeze solid in the coldest part of your freezer, at least 4 hours.
Serve garnished with candied orange peel and a splash of bitters!