FREE SHIPPING ON ORDERS OVER $75 WITH PROMO CODE "FREESHIPFORME" WHEN YOU INCLUDE OUR CANNED COCKTAILS!
Login
Log in if you have an account
Dont have an account? Register
Pear Gin & Tonic
26 Oct 2021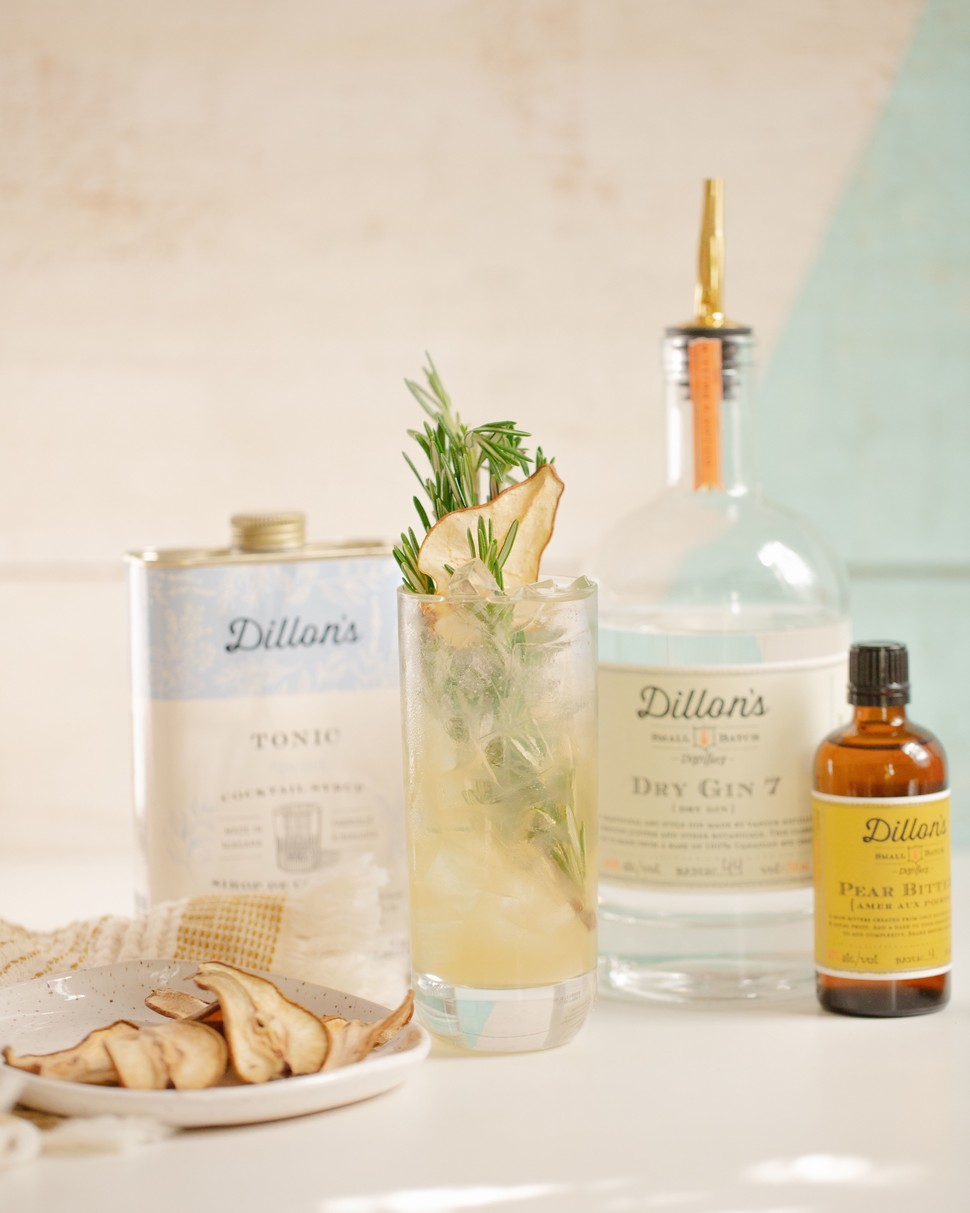 INGREDIENTS:
• 2 oz. Dillon's Dry Gin 7 or Dillon's Unfiltered Gin 22
• 1 oz. fresh pear juice, or pear puree
• 1 oz. Dillon's Tonic
• 3 dashes Dillon's Pear Bitters
• 3 oz. soda water
• fresh rosemary and/or dehydrated pear slices
COCKTAIL PREPARATION:
1. In your Collins glass add the gin, pear juice, bitters and tonic syrup.
2. Stir to combine.
3. Add ice and top with soda water.
4. Garnish with sliced fresh rosemary and/or pear slice (fresh or dehydrated)
5. Enjoy!