FREE SHIPPING ON ORDERS OVER $75 WITH PROMO CODE "FREESHIPFORME" WHEN YOU INCLUDE OUR CANNED COCKTAILS!
Login
Log in if you have an account
Dont have an account? Register
The Bougie Shirlee
28 Sep 2022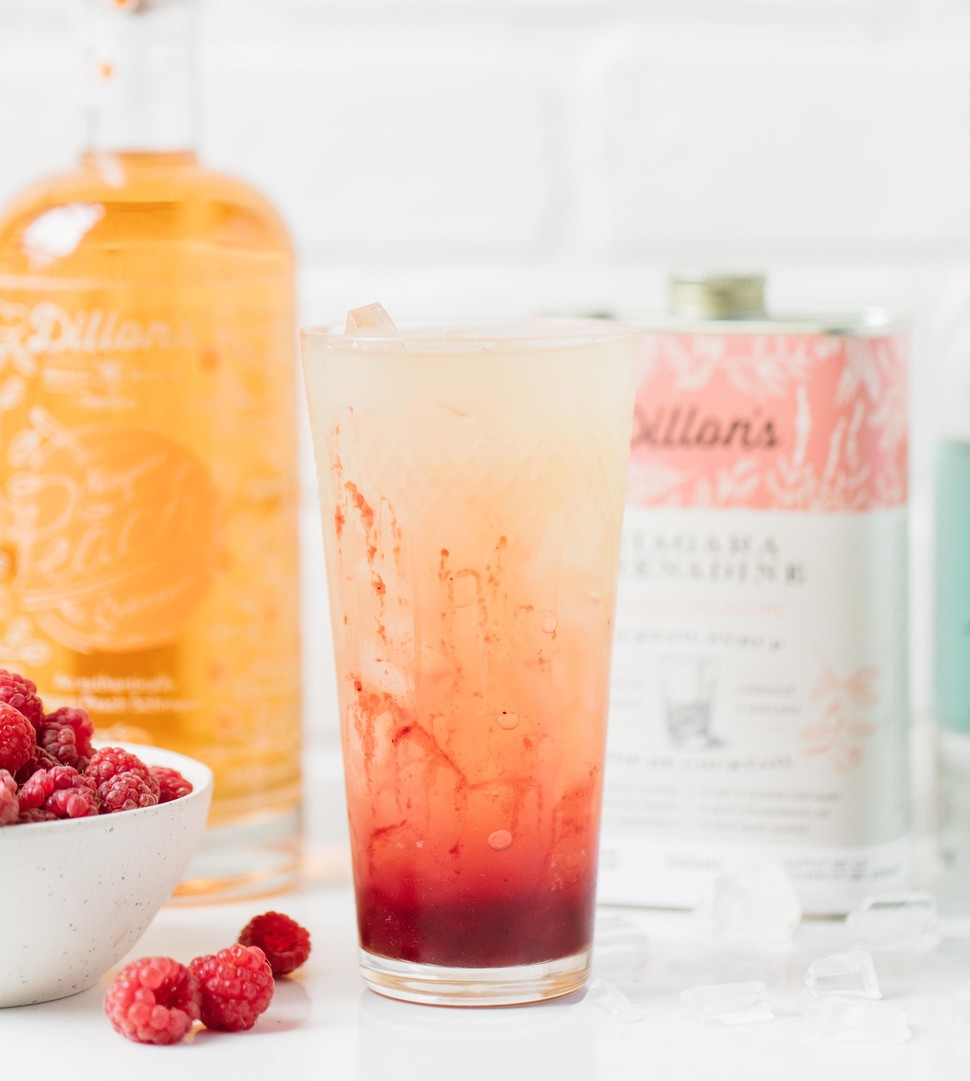 INGREDIENTS:
1 ounce Dillon's Unfiltered Gin 22
1/2 ounce Dillon's Vodka
1/2 ounce Dillon's Peach Schnapps
1 ounce fresh pressed orange juice

1/2 ounce Dillon's Niagara Grenadine
2 dashes Dillon's Ginger Bitters
Ginger Beer
Fresh raspberries, for garnish
COCKTAIL PREPARATION:

1. In your shaking tin combine the gin, vodka, peach schnapps, orange juice and bitters. Add ice and shake for 10-15 seconds.
2. Strain your cocktail in an ice filled Collins glass, add the ginger beer and grenadine.
3. Stir to combine, garnish and enjoy!