GIVE THE GIFT OF DILLON'S THIS HOLIDAY SEASON! SHOP ONLINE FOR DELIVERY
Login
Log in if you have an account
Dont have an account? Register
Our New Gin Cocktails Have Arrived!
28 Mar 2022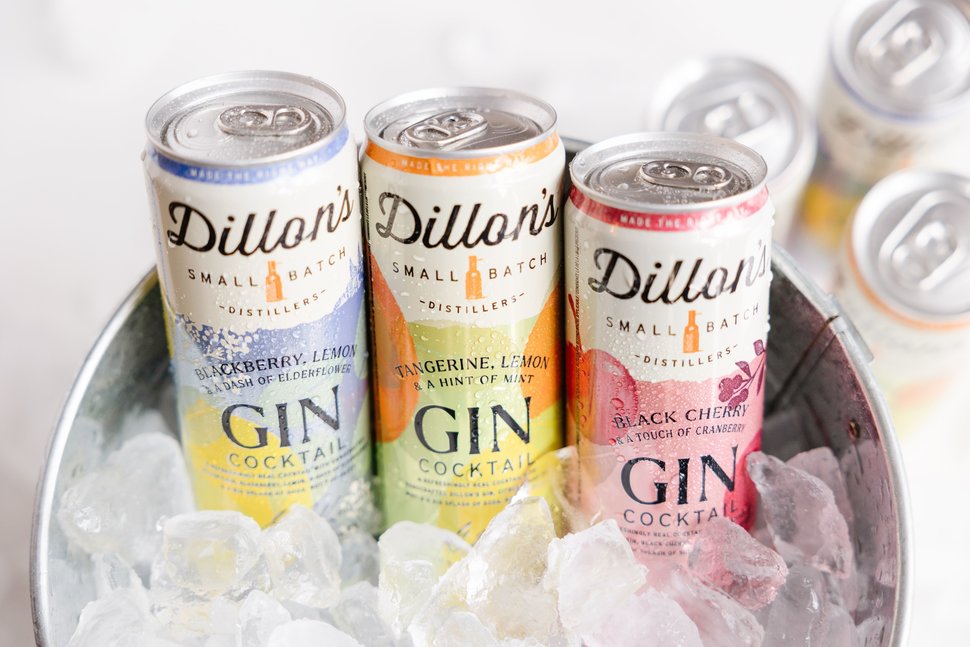 The concept of a cocktail in a can is nothing new – we've all been enjoying them for years. We've been toying with the idea since 2016 but the pieces didn't finally fall into place until last spring when we decided it was time.
We are thrilled to share with everyone our newest release – the Dillon's Gin Cocktail collection. These cans bring together our favourite things; GIN, fresh and exciting flavour combinations and the convenience of a chill and enjoy offering.
Allow us to introduce you to…
Tangerine, Lemon & A Hint of Mint Gin Cocktail
Blackberry, Lemon & A Dash of Elderflower Gin Cocktail
Black Cherry & A Touch of Cranberry Gin Cocktail
Three perfectly balanced gin forward cocktails that we know you'll love.
We knew from the start of this project that we wanted gin to be the star – it's something that we've been crafting for nearly a decade and although we never set out to be known as a gin distillery, it's definitely one of the spirits that put us on the map.
So, we started distilling; having fun experimenting with a new technique and a more vibrant juniper and citrus forward recipe. We knew if we were going to put this liquid in a can, and write GIN as big as we possibly could, everyone needed to taste the gin.
We are proud to be one of the few canned RTD (ready to drink) offerings that is made with handcrafted gin, made by our team of talented distillers.
We can't wait to be part of your summer patio parties, dock hangs, cottage campfires, backyard gatherings and everything in between.
Get yours now to enjoy all summer long!